Thursday, December 8, 2011
Photo Card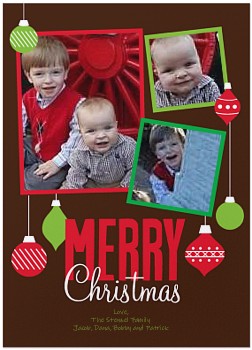 Strictly Ornamental Christmas

Popular Posts
I had been in pre-early labor all week the week before.  Tuesday I was adjusted and had regular contractions the rest of the evening but the...

I decided to change the name of my blog...again.  I wanted it to be something that described more of who I am rather than what I did.  Many ...

Today is my Monday.  Jacob is back to work and I am home with the boys.  It was nice having him home for four days without any real agenda. ...